6pm to 7.30pm Monday 17 July 2017
at the Fremantle Fibonacci Centre in Blinco Street.  www.baugruppen.com.au
---
Join host Josh Byrne, Principal, Josh Byrne & Associates.
View the latest plans, feel and touch the materials boards, see internal and external artist impressions.
Select your preferred home type and location within the development, your parking requirements, and other preferences including lift.
Talk to members of the project team, dedicated to the success of your development and ready to assist:
Michael Patroni, spaceagency architects (2016 AIA multi-residential award winners)
Hayden Groves, dethridgeGroves real estate (Principal, President of REIWA)
Phil Gnech, Builtform development managers (Principal, Registered Builder and Project Manager)
Geoffrey London, The University of Western Australia (Professor of Architecture, former Government Architect)
Warren Phillips, LandCorp (Senior Development Manager, WGV and the Fremantle Knutsford Project)
Become a pioneering "citizen developer" to deliver the first baugruppen in Australia, pave the way for more sustainable and higher quality housing.
The potential savings on homes developed by the building group range from approximately $50,000 to $100,000 when compared to market.
Features:
1. Zero agent's fees and zero marketing budgets
2. Zero profits payable to investor/developers
3. Customisation of your home and personal consultation with the architects
4. By developing with future owner-occupiers, with sustainability in mind, the group will be able to ensure their new homes are suitable for their long-term needs with lower living costs
5. The baugruppen will be the heart of the WGV Eco Village, WA's first One Planet Community, globally recognised for urban design and leading sustainability initiatives
6. Be part of an instant community within the baugruppen, the WGV eco village and the White Gum Valley community renowned for its creativity/artists, urban orchard, street festivals and events held throughout the year
7. Enjoy shared private spaces as well as public spaces beautifully designed by Josh Byrne & Associates featuring work by local artists (SHAC) and the Fremantle Mens Shed organisation
8. Short walk to cafe, convenience store, WGV primary school, WGV community orchard, parks/picnic areas, and a walk or ride to Fremantle town centre, the new Fremantle College, and various shopping precincts
By joining with others to develop the Baugruppen at WGV, you are choosing community, amenity, and healthy, happy and sustainable living.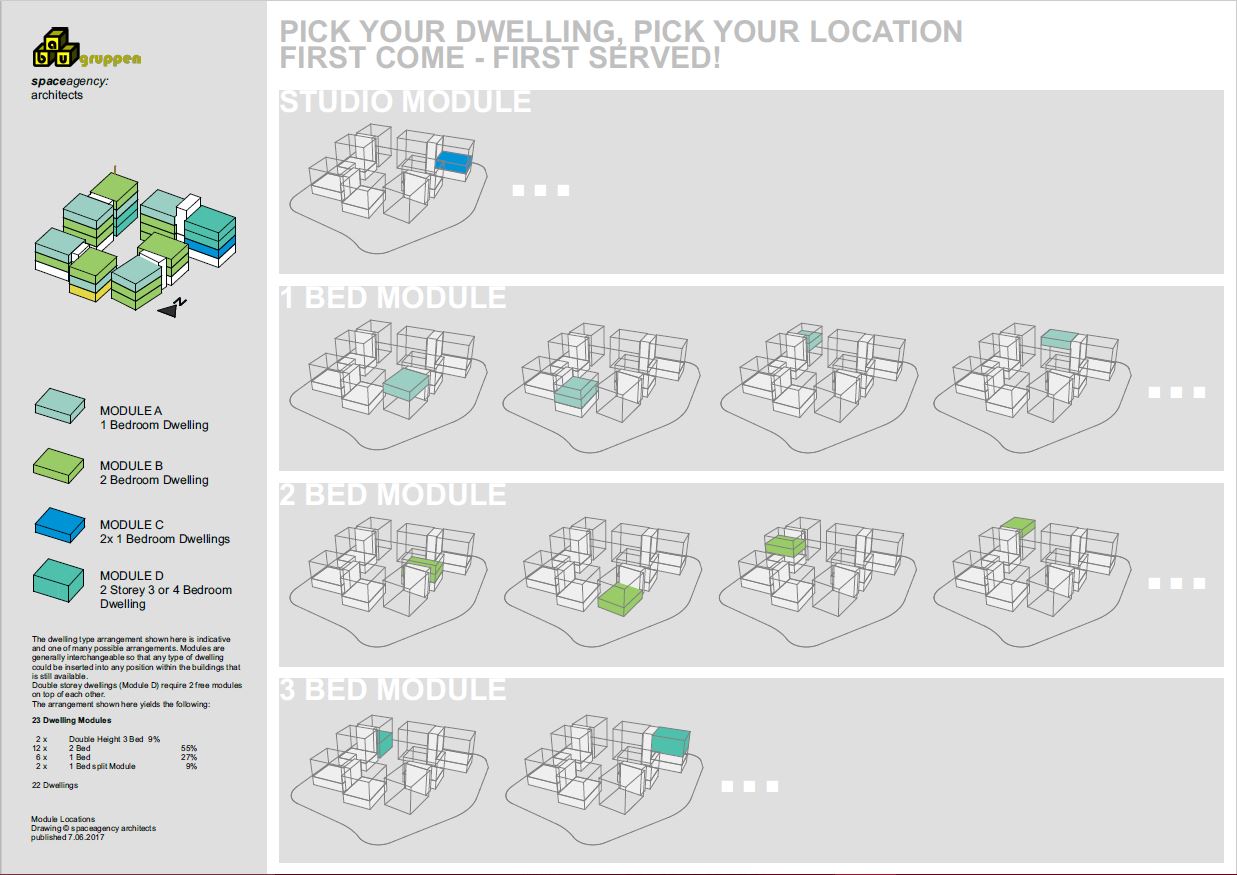 The Baugruppen at WGV is an intiative of LandCorp and The University of Western Australia.

---
The sale and development of the City of Fremantle Knutsford Street depot site is a bit of a conundrum for the City as ratepayers will rightly expect the best financial return for it, especially in light of the City's very tight financial situation.
Council wants specific sustainability outcomes under the One Planet Living Framework, but experts indicate that might have a negative impact on the value of the property.
There are additional costs involved for developers and Landcorp, and they cite the WGV sustainable development and others as examples for that.
There are questions if the property market can bear the additional costs of OPLF development and still be competitive in a very tight residential market.
It is essential that Fremantle Council is totally transparent about this with the community as we can't really afford to lose a few million dollars for ideological reasons.
Roel Loopers
The WGV Baugruppen demonstration project at the former Kim Beazley School site in White Gum Valley is well underway.
The innovative sustainable medium density residential site in Fremantle will be using renewable green energy and aims to create an affordable community.
I took a couple of photos there on Wednesday to show a bit of the progress of the development.
Roel Loopers